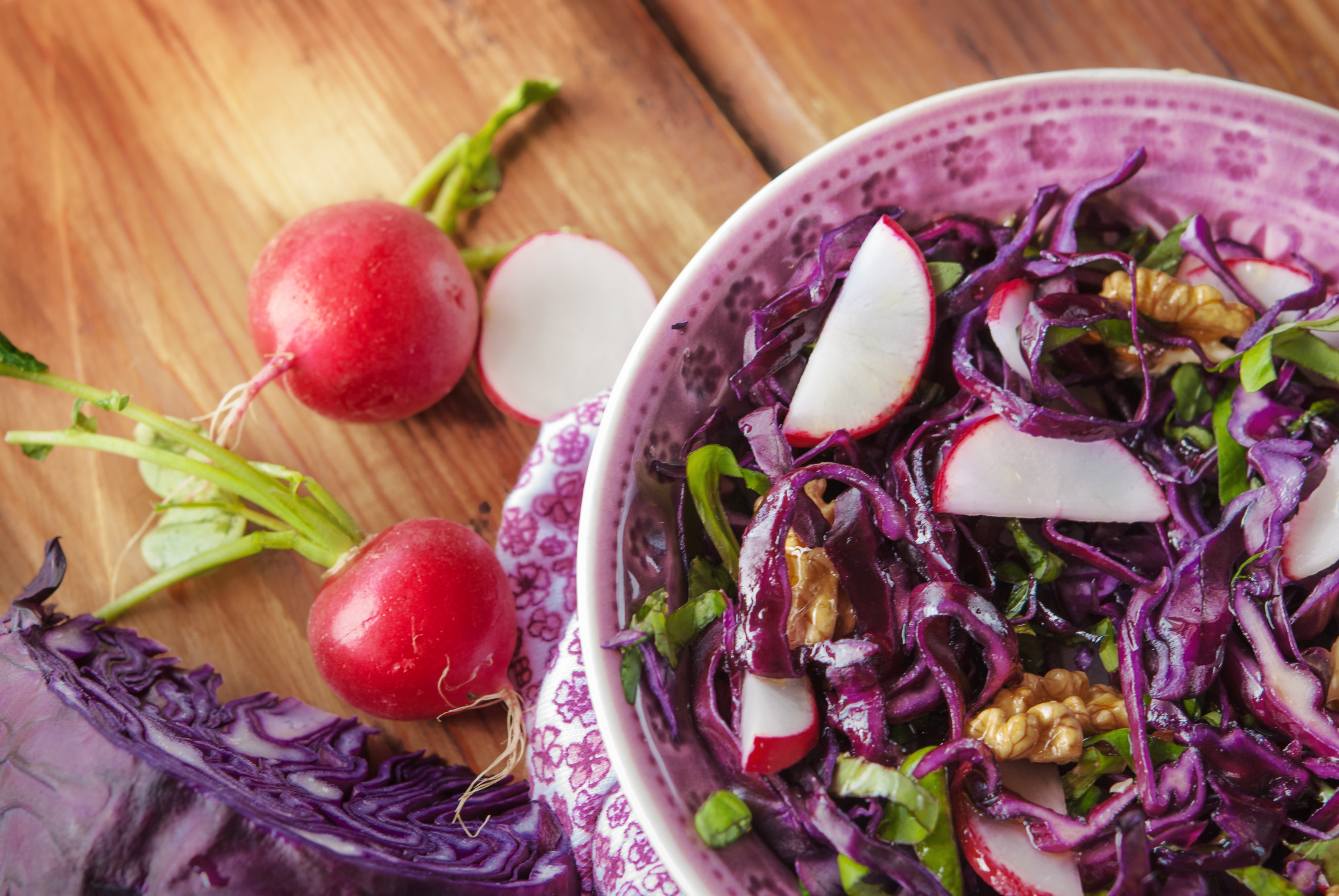 Cabbage Braised with Apple & Balsamic
Ingredients:
1 onion, peeled and sliced
2 apples, peeled and chopped
3 tbsp EVOO
4 slices Bacon, cut into small pieces
2 tbsp Red Apple Dark Balsamic (substitute Traditional Balsamic)
1 red cabbage, outer leaves/core removed, chopped into chunks
Sea Salt
freshly ground black pepper
Directions
Pour Extra Virgin Olive Oil into a saucepan, add the bacon and fennel seeds.
Cook until golden then add the onion and continue to cook, with the lid on, for a few more minutes until golden and sticky. Add the apple, followed by the cabbage chunks, salt and pepper and Red Apple Dark Balsamic Vinegar, and stir everything together well.
Put the lid back on and continue to cook on a low heat for an hour, checking and stirring every so often.
Place on platter and serve with favourite pork recipe.