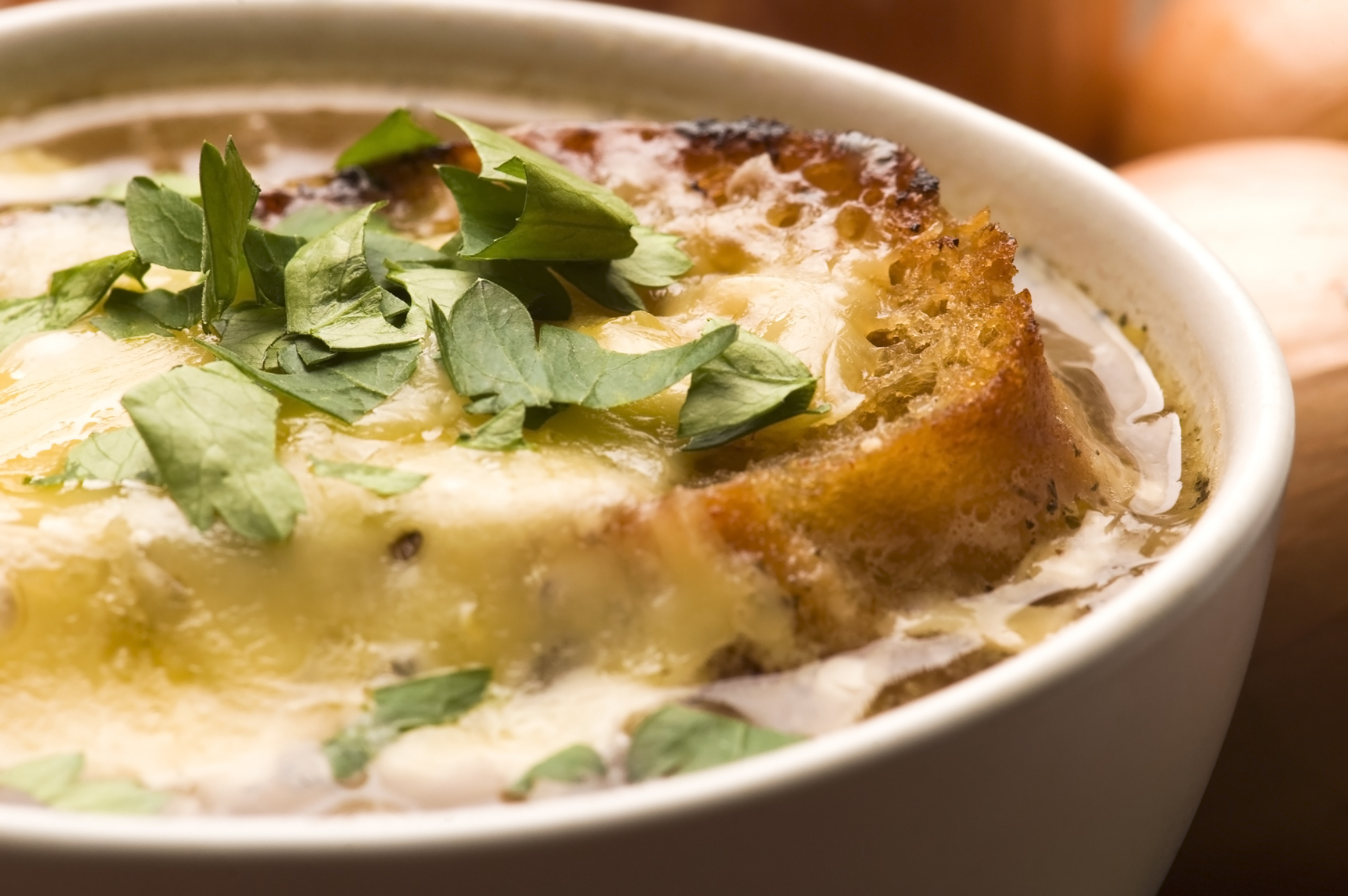 Guinness French Onion Soup
Ingredients:
4-6 Onions (About 8 Cups), Sliced Thinly
5 Garlic Cloves, Minced
2 Tbsp. Butter Olive Oil
6 C. Reduced Sodium Beef Broth
1/2 C. Guinness Draught Beer
2 Tbsp. Neapolitan Herb Dark Balsamic
1 Bay Leaf
1/4 Tsp. Dried Thyme
Salt & Pepper To Taste
2 tbsp flour
1 tsp grainy mustard
Croutons:
6 Slices French Bread (1 Oz. Each)
1 cup of aged Chedder
6 slices of Swiss cheese
Directions
Put Butter Olive Oil into a large sauce pan over medium heat.  Add the onions and Neapolitan Herb Balsamic and cook until completely caramelized and golden brown, mixing every 10-15 minutes and adding water or Guinness to deglaze the pan as needed to prevent burning.
Add the garlic and thyme and cook until fragrant, about a minute.
Add 2 tbsp of Butter Olive Oil, mix in the flour and let it cook for 2-4 minutes.
Add the stout and deglaze the pan.
Add the broth, grainy mustard, bay leaves, salt and pepper, bring to a boil, reduce the heat and simmer for 30 minutes.
Ladle the soup into oven-proof bowls on a baking sheet, top with the sliced bread and cheese and broil until cheese melts, about 1-3 minutes.