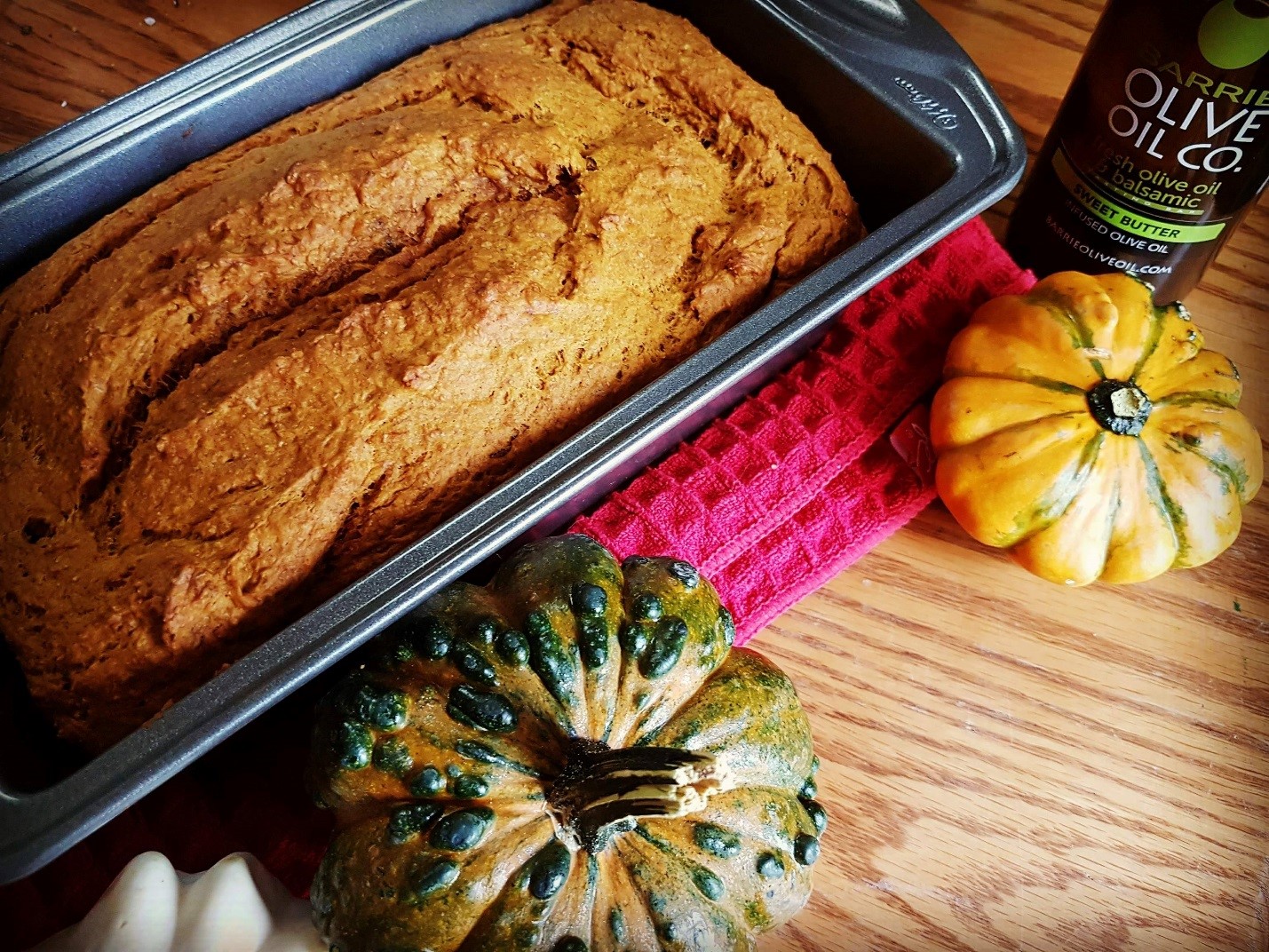 Sweet Butter Pumpkin Banana Bread
Sweet Butter Pumpkin Banana Bread Vegan and No Sugar Added
Ingredients:

4 bananas (the riper the better)
1 cup Sweet Butter Olive Oil
1 tsp vanilla extract
3 cups whole wheat flour
3 tsp baking powder
2 tsp baking soda
3 tsp cinnamon
1 generous cup of pure pumpkin
Directions
Preheat oven to 350.
Use a drop of sweet butter to grease up a non-stick loaf pan.
In a large bowl combine flour, baking soda, baking powder, and cinnamon.
In another bowl, cream together the bananas, the Sweet Butter oil, and the vanilla extract.  You can use a fork or an electric mixer.
Once smooth, add dry ingredients to wet ingredients and mix.
Add pumpkin and mix until smooth.
Scoop into pan and bake for 45 minutes or until toothpick pushed into loaf comes out smooth.  You will likely have enough batter for two loaves.