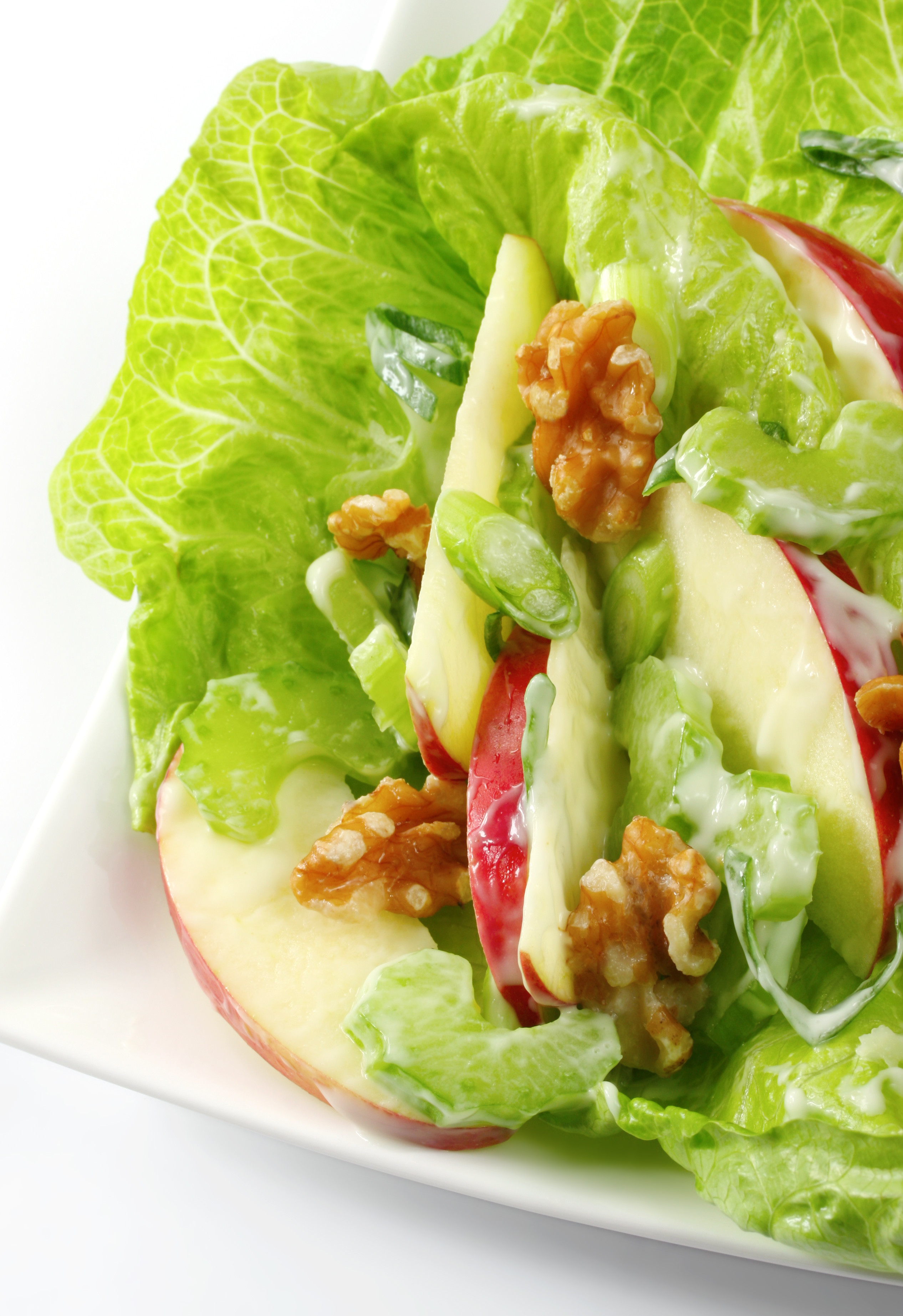 Green Apple Balsamic Waldorf Salad
Ingredients:
1/2 cup chopped walnuts
1 pear – peeled, cored, and thinly sliced
1 crisp apple – peeled, cored, and thinly sliced
1 Asian pear – peeled, cored, and thinly sliced
1/2 teaspoon salt
4 large lettuce leaves
4 sprigs watercress
4 fresh strawberries, sliced
1/4 cup Greek style plain yogurt
1/4 cup mayonnaise
1 tablespoon Green Apple White Balsamic Vinegar
salt and ground black pepper to taste
1/2 cup raisins
Directions
Toast walnuts in a small skillet over medium heat, stirring constantly, until walnuts are fragrant  – 7 to 10 minutes. Set aside to cool thoroughly.
Dissolve 1/2 teaspoon salt in a bowl of cold water; place pear slices, apple slices, and Asian pear in the water, about 5 minutes; drain.
Arrange 1 lettuce leaf, 1 watercress leaf, and 1 sliced strawberry decoratively on top of each other on 4 salad plates.
Whisk plain greek yogurt, mayonnaise, and Green Apple White Balsamic vinegar together in a small bowl for the dressing; season with salt and black pepper.Sprinkle with raisins all fruit and walnuts over arranged lettuce and drizzle dressing over salad and serve.